Punta Gorda Grandparent Adoption Lawyers
Experienced Legal Representation for Florida Grandparents' Rights
Are you considering adopting your grandchild in Punta Gorda or the surrounding areas? Grandparent adoption falls under the umbrella of relative or kinship adoption in Florida, which includes a child being adopted by a grandparent, aunt, uncle, or sibling. It is also very similar to stepparent adoption. However, though the process is laid out by the Florida government, it can still be difficult to process an adoption without the help of an attorney, especially if your case is particularly contentious or complex.
If you would like to work with an experienced, compassionate, and skilled attorney who understands how to efficiently process grandparent adoptions, call Bogle Law today. Our team of Punta Gorda grandparent adoption lawyers is prepared to fight for you.
Learn more about how our Grandparent Adoption Attorneys can help by calling (941) 257-4743 or contacting our firm online to set up a consultation.
When Can a Child's Grandparents Adopt?
The Florida court system tends to only grant child custody to grandparents under unusual circumstances. For example, one or both parents must pose a danger to their child or be otherwise deemed "unfit" to take care of their own children before the court will consider granting custody to the grandparents. Florida gives grandparents top priority for adoption if the parents are considered unfit as long as the adoption is considered to be in the child's "best interests."
The best interests of the child is determined by:
How cooperative the grandparents are in fostering a positive relationship between the child and their biological parents.
The child's physical and mental health.
The grandparents' physical and mental health.
The quality and duration of the current relationship between the child and their grandparents
The wishes of the child if they are old enough to express them.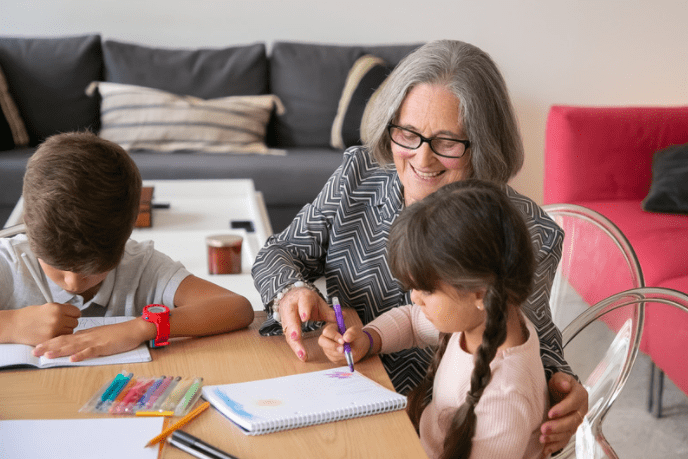 How a Grandparent Can Adopt in Florida
The steps to adopting a grandchild in Florida are as follows:
File a petition in the county where the grandchild lives (or where your attorney is located). Include relevant documents such as the child's birth certificate and copies of any court orders concerning custody or support.
Prove consent of the biological parents. Without parental consent, grandparent adoption becomes more difficult, although it is not impossible.
Contact the judicial office to schedule an official hearing to present your case for adoption.
Present your case.
The judge will review your case during and after the hearing to determine whether to grant or deny the adoption. While you can present the case on your own, enlisting the help of an attorney can take away much of the guesswork and stress involved in the process. Please don't hesitate to reach out to us to learn more.
We Want What Is Best for Your Grandchild
At Bogle Law, we care about the best interests of our clients as if they were our own family. Our founding attorney Tauna Bogle and her legal team are more than just skilled lawyers—we are passionate advocates for the rights of Florida families. Every one of our clients is treated as if they are our only client and is granted our full support and attention around the clock while they work with us. We understand the complexities and challenges of the grandparent adoption process in Florida and are here to help guide you through it with ease so that your grandchild can have a better life.
Call (941) 257-4743 or contact our firm online to discuss your case with a Punta Gorda grandparent adoption lawyer today! All consultations are confidential and come with no obligation.